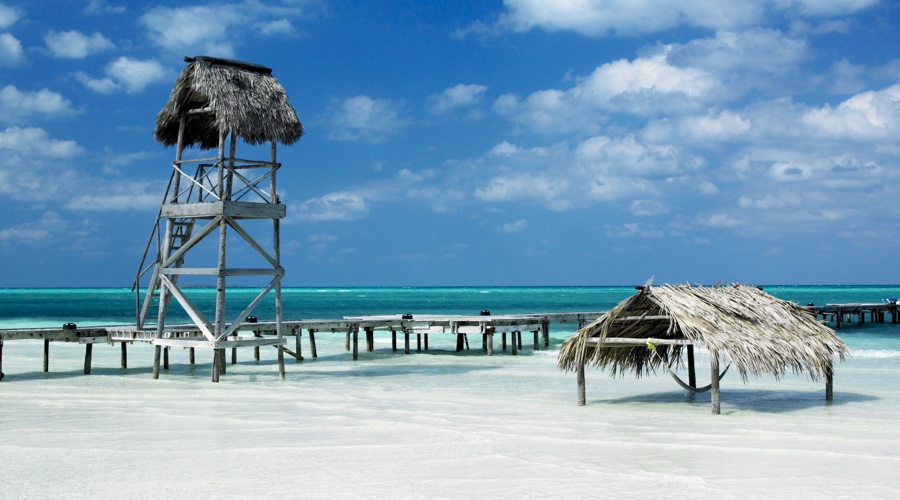 Cayo Coco
Cayo Coco is a beautiful tropical island in the archipelago of Jardines del Rey located off the central northern coast of Cuba. Jardines del Rey (meaning gardens of the king) was named in honor of Ferdinand II of Aragon. The archipelago grew on the reef system that runs along the coast of Cuba for 120 miles between the Atlantic Ocean, the Bay of Buena Vista and Bay of Jiguey. Jardines del Rey, itself part of the larger Sabana-Camaguey Archipelago, is comprised of some truly beautiful cays and islands like Cayo Coco, Cayo Guillermo, Cayo Romano, Cayo Santa Maria and more.
Cayo Coco- Flying In and Simply Being
Cayo Coco is your first stop if you fly in as the Jardines del Rey Airport is located on this resort island. Many foreign tourists and travelers spend a long part of their holidays at Cayo Coco.
The name Cayo Coco comes from the white ibis that flock this part of the archipelago. Locally, these birds are called coco (coconut) birds. During the colonial period, this cay was a small and serene settlement for fishermen and charcoal producers and used as a hideout and refuge by pirates. Although it has been long since then, Cayo Coco is still the perfect place if you want to escape and simply hideout from the routine and stress and revel in the pleasure of doing nothing and simply being.
Long white sand beaches, the crystal clear and calm waters and the natural surroundings attract hundreds of travelers to Cayo Coco. The place has an 'away from it all 'vibe. You can take long and relaxing strolls beside the gentle waves and gorge on simple yet incredibly tasty Cuban cuisine.
Read more......